Caption Goes Here
Toledo Steakhouse
Our story
Stepping in to the dining experience guests will notice displays and showcases to occupy the senses. A natural smokey aroma from our wood fired grill fills a guests nose as they indulge in every bite of our perfectly cooked steaks. Final Cut takes modern fine dining to a new level with highly composed plates, and depth of flavors to leave your palette craving more accompanied by some of the most unique cocktails and extensive wine lists in the city of Toledo!
Manager: Drew Carter
Chef de Cuisine: Jacob Henry
Hours
SUNDAY: Closed
MONDAY: Closed
TUESDAY: Closed
WEDNESDAY: 5 p.m. – 9 p.m.
THURSDAY: 5 p.m. – 9 p.m.
FRIDAY: 5 p.m. – 10 p.m.
SATURDAY: 5 p.m. – 10 p.m.
Contact
ADDRESS:
1968 Miami Street
Toledo, OH 43605
The consumption of raw or under cooked eggs, meat, poultry, seafood or shellfish may increase your risk of food borne illness.
Caption Goes Here
Redefining Fine Dining
Excellent New Menus
From our unique new bar menu, featuring oyster shooters, prime beef burgers and wagyu flat iron steak to our outstanding dinner menu showcasing Frito Misto (with red prawn, lobster meat and calamari), American Wagyu ribeye steaks and scallops with sundried tomato puree – you will definitely find the flavors you've been craving at Final Cut.
Caption Goes Here
Final Cut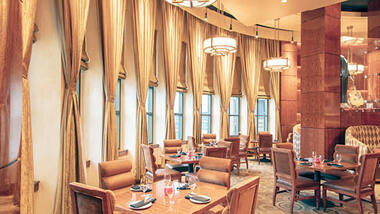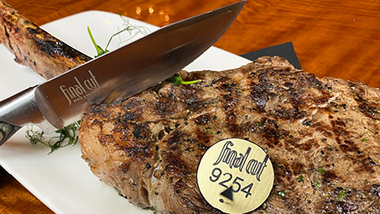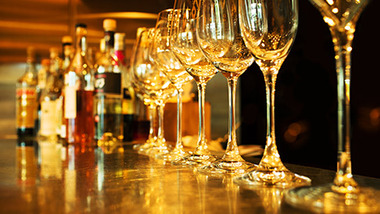 Caption Goes Here
wine down wednesdays
Enjoy ½ off all bottles of wine with the purchase on an entrée. Choose from over 30 hand-selected premium wines.